A "significant" timber find by archaeologists is believed to be the remains of a medieval castle bridge.
Experts believe the oak timber was part of the defences of Eye Castle in Suffolk and could date back to AD1200.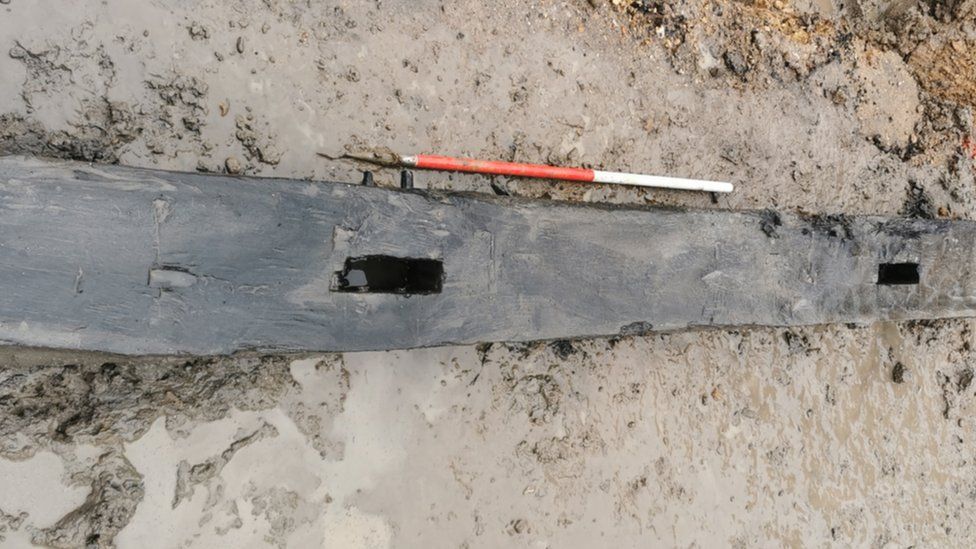 A team led by Suffolk County Council's archaeology service, which oversaw the excavation, had not been aware of the bridge's historical existence.

"This is incredibly satisfying and exciting to work on,"
said Martin Brook of Britannia Archaeology.

"The most significant find was a large oak timber, which was within the lower fills of the ditch."
Excavators said it was very unusual for timber to be preserved for so long and that the "remains were largely intact as the waterlogged conditions had stopped the decaying process".
Other finds included pottery dating from the 11th to 14th Centuries.
The bridge is likely to date between circa 1200 and 1265AD, when the castle was sacked and abandoned.
The good condition of the wood meant score marks made by the 13th Century carpenter were still clearly visible.
The piece was
"likely to be a base plate of a trestle for a timber bridge, which would have spanned the ditch,"
said Mr Brook.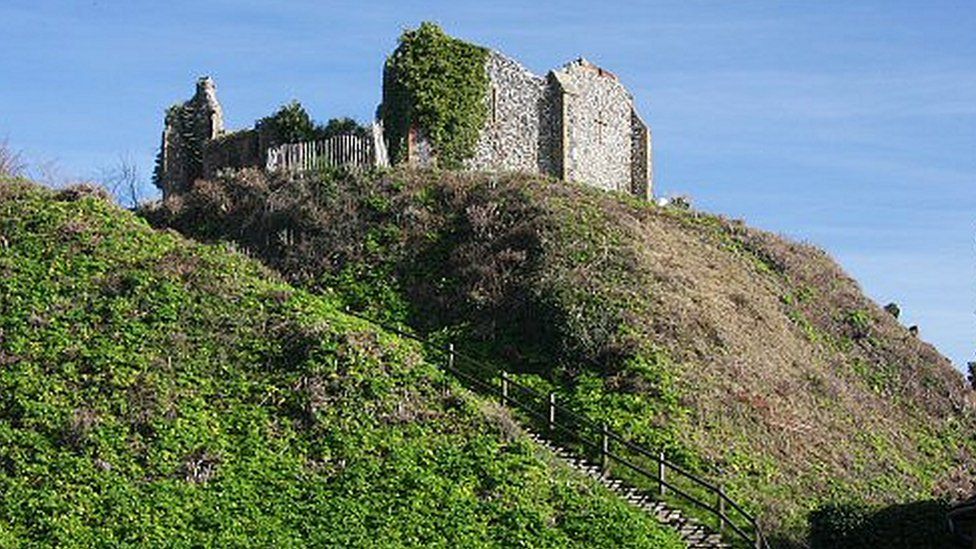 The castle is one of the earliest in Suffolk and was a motte and bailey castle, which served as fortified residences for their lords and administrative centres for feudal estates.
This style of castle was introduced into Britain by the Normans in the 11th Century
.
Source
.
https://www.bbc.com/news/uk-england-suffolk-57652145