Anyone remember this news story? This wasn't just some random wildlife incident. Someone wanted this symbolism used by the MSM at that time.
Tangled Eagles Rescued After Talons Get Stuck Together (PHOTO)
Ryan GrenobleThe Huffington Post
Double-headed eagles are a common theme on royal crests, having represented everything from the Byzantine emperors to the Russian Empire.
But as wildlife officers in Loudoun County, Va., now know, the regal caricature doesn't represent the reality all that well. Animal services found two bald eagles that had become entangled with one another in a parking lot there earlier this month.
They look less regal and more perturbed. Kind of like the animal equivalent of the "get along shirt."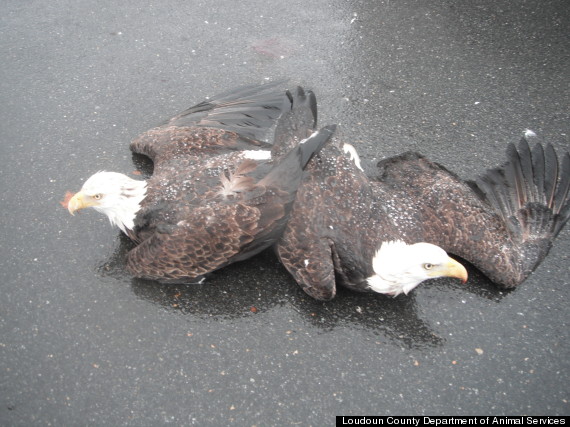 https://www.huffingtonpost.com.au/entry ... _n_4165024