This is where I really started to think I might be onto something here...
* * The trial of John Hinckley Jr. was presided over by Judge Barrington D. Parker.
* * Parker was George Bush's first appointment as a Federal judge & gained notoriety as the "CIA's judge".
* * When Orlando Leterlier was assassinated in broad daylight on the streets of WA, Parker was the judge & refused to allow any evidence of George Bush's CIA involvement at the time.
Parker came through again in 1977 (see below) when CIA director Richard Helms plead no contest to lying to the Senate Foreign relations committee. Parker gave Helms a suspended sentence. Shortly before the decision Helms' lawyer, EB Williams, pleads for a leniency.
* * Edward Bennett (EB) Williams - John Hinckley's attorney * *
soooo... John Hinckley Jr. had the same attorney defending him who had earlier defended Richard Helms, Director of the CIA at the time (only a few years earlier). Same judge & attorney to be exact. both rumored CIA assets.
I know the Hinckley family had money, but what's the probability of the Director of the CIA & a "crazy, lone gunman" who tried to assassinate the President of the US sharing a lawyer? seems a bit odd no?
& How did Parker become Hinckley's trial Judge? "in another sharp diversion from courthouse procedure" Parker was secretly selected from a stack of 14 Federal judges.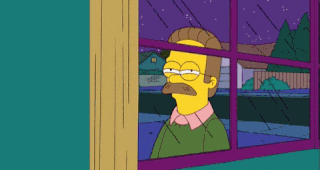 Helms Fined $2,000, Term Suspendedhttps://www.washingtonpost.com/archive/politics/1977/11/05/helms-fined-2000-term-suspended/cdb385bd-d4a0-45e0-a838-8feb4200fbb9/?utm_term=.9ef538a013de
Former Central Intelligence Agency director Richard M. Helms

was fined $2,000 and given a suspended sentence of two years in jail yesterday by a federal judge who said Helms considered himself above the law when he failed to tell a congressional committee about CIA operations in Chile.

"You now stand before this court in disgrace and shame,"

District Judge Barrington D. Parker

told Helms at one point during a severe tongue-lashing he delivered to the former CIA chief before freeing him.

Helms' attorney, Edward Bennett Williams

, had just asked the judge for leniency, saying that the ex-CIA chief would bear "the scar of a conviction for the rest of his days."