for Mega/AA - fascinating listen. he mentions some of what AA touched on above (& a lot more).
Jack Blood is a friend & I think you guys would like him. check him out if you get the chance:
http://deadlinelive.info/
Mark Chapman; MK-ULTRA; Yoko Ono; Kurt Cobain; David Geffen; Bush Reagan Administration; Ronald Reagan; Malcolm X; New World Order; Luciferians; Jose Perdomo; CIA; Manchurian candidate; Mind control; Arthur O'Connor; Sirhan Sirhan; Robert Kennedy; World Vision; World Vision Refugee Camps; Catcher In The Rye; John Hinckley Sr & Jr; Primal Scream Therapy; Communism; War on Terror; Fred Seaman; Bob Rosen - Nowhere Man; Albert Goldman; CIA watchdog; EMI & Military Intelligence Contractor; EMI was the invisible hand in the 1966 anti-Lennon campaign; The Bush Junta; Dr. Milton Kline - MK-ULTRA; Arthur Bremer; Paul McCartney; NSA.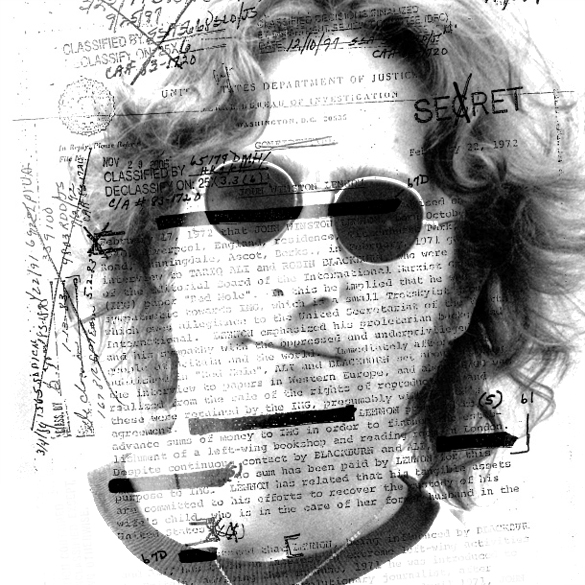 We understand your paranoia
But we don't want to play your game
You think you're cool and know what you are doing
666 is your name

So while you're jerking off each other
You better bear this thought in mind
Your time is up you better know it
But maybe you don't read the signs

do it, do it, do it, do it, do it...